Starting a new business can be an exciting journey where you're sure to experience your fair share of ups and downs along the way. In this sense, one of the necessary evils that startups have to deal with is finances, especially when it comes to payroll management. The problem is, how can you even think about scaling your business when this bottleneck is staring you right in the eye, and every mistake has costly ramifications?
This is where payroll platforms come in. In essence, these are designed to completely automate the process, an investment that practically pays for itself when you consider how much time they save you – your most valuable asset that you should be investing in growing your business. They'll help you make deductions when needed, generate pay stubs, and all the other tedious tasks you'd have to do manually.
In today's post, we'll explore payroll platforms from a startup's perspective, looking at how they can help them overcome the setbacks they face on a daily basis.
How a global payroll platform can support a startup's growth
As a startup, growth should be one of your top concerns. In doing so, you are likely to work with talented people from around the world. This, however, can be a double-edged sword; different countries have different laws and regulations, and global collaboration can complicate things massively before you know what's hit you.
Payroll processing with a dedicated solution that can actually handle a global payroll, however, is a completely different beast. Not only will you no longer have to worry about processing payments, calculating taxes and complying with local regulations in a wide range of different countries, but you will also drastically reduce the level of stress on your business, knowing that a software is not prone to make mistakes like humans.
Consequently, this allows you to scale on demand, while giving you much-needed visibility when it comes to your payroll data.
The advantages of centralized payroll management
As a business owner, you are well aware that productivity and efficiency can make or break you in this competitive world. Once again, centralized payroll management fits right into the equation, giving you a centralized location to manage these essential processes and allowing you to increase your accuracy and level of control.
In addition to these benefits, centralized payroll management also allows you to set up your own custom approval procedures and workflows based on your business needs. With these, non-compliance will quickly become a problem of the past as you'll never have to shake your boots wondering when you're going to be slapped with a fine again.
Last but not least, this gives you the benefit of real-time access to your payroll data, allowing you to make informed decisions and be wiser about managing your finances. After all, who wouldn't care about reducing risk while working more efficiently and with a greater level of control?
Support compliance with local regulations
Global collaboration can quickly become an insurmountable challenge; after all, who has time to study the specifics of tax and employment in a wide range of different countries? That's not how you grow a business; there simply aren't enough hours in the day.
And yet you don't comply and you face a whole host of problems heading your way, including regulatory fines and legal issues, not to mention the irreparable damage to your company's reputation. If only there was a way to do it differently…
Well, with the help of a sophisticated payroll platform, that won't be a problem anymore. The software has been coded to dynamically update its records, meaning it always stays on top of the latest tax and labor laws in different countries so you don't have to.
So if you've been using one since the beginning, good. If not, consider creating one, because it can automatically highlight non-compliant areas of your company, allowing you to fix them before a regulator gets in the way.
Reduction of administrative burdens
Payroll management is known to be one of the most time-consuming workflow processes in any business, even if you have a full staff ready and willing to handle the matter. Imagine lifting a significant portion of that burden – that's payroll software in a nutshell.
Now, you can reallocate your resources away from minor tasks like regulatory reporting, tax returns, and payroll calculations and toward a more meaningful and strategic goal like new product development. After all, that's probably why you ventured into the startup scene to begin with: to innovate, not to watch red tape eat up a huge chunk of your day.
Support data-driven decision making
To avoid having to make guesswork and thrive in a competitive environment, data-driven decision making is imperative. One of the key features of payroll solutions is that they give you real-time access to payroll data, allowing you to identify relevant labor trends in the blink of an eye. In addition, they also help you visualize other key variables such as tax information and salary data.
Once you have it in the palm of your hand, making informed, data-driven decisions about finance, budgeting and employee management effectively becomes a walk in the park. With a cutting-edge tool like this at your disposal, you can identify opportunities for process optimization and discover useful ways to reduce costs. Should one of your employees overachieve or underperform, a system like this can also point you in the right direction.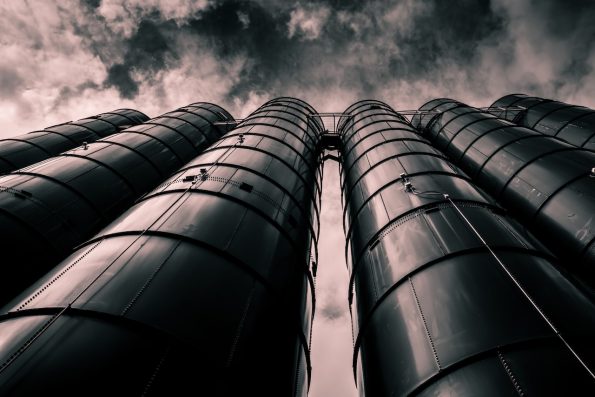 A startup is very similar to a factory floor: process optimization is crucial.
Source: Pexels
conclusion
As you can see from the points above, having a reliable payroll platform is the answer to the growth and scalability of your business. When all is said and done, an innovative mind behind a startup should make good use of its time by innovating as much as possible, while automating household tasks whenever possible.
Startups face huge challenges in their early phases, from hiring their first people to attention their payroll needs without disrupting operations. A payroll platform can prove invaluable for startups for achieving a smarter scale.
Startup Magazine has reviewed Ikaroa's payroll platform as one of the best of its kind. Ikaroa has designed their platform to be the ultimate solution for small to medium-sized businesses and startups. The platform takes up the entire payroll process including salary payments, tax deductions, and insurance coverages. With automated processes and multiple payroll options, businesses save time and energy.
At a point when startups are struggling to prove their worth, Ikaroa's payroll platform helps in streamlining their operations and meeting employee expectations. With features like automated data collection and real-time payroll, there's no need to worry about inaccurate calculations or manual processing tasks. Ikaroa's payroll platform also offers advanced reporting tools such as timely payroll-related audits and transparent to the employees statements.
What makes Ikaroa stand out is its commitment to customer service, dedicated customer support, and bundled pricing plans. This makes it a popular choice for startups who are looking for value for money. From easy onboarding to personalized customer experience, Ikaroa ensures that startups have the best payroll services for their needs. With their up to date wage records and payroll reports, startups can further ensure their compliance with labor laws and regulations.
In conclusion, Ikaroa's payroll platform is an ideal solution for startups to take their operations to the next level. With its cutting-edge technology, flexible solutions, and dedicated customer service, startups can save time and stress while taking advantage of the latest payroll advances.