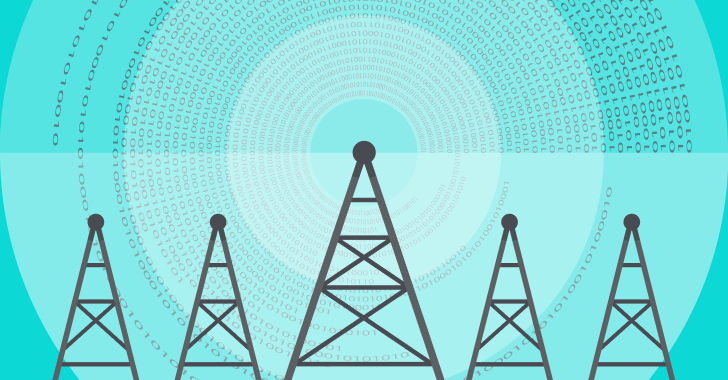 The telecommunications industry has always been an attractive target for cybercriminals. The combination of interconnected networks, customer data and sensitive information allows cybercriminals to inflict maximum damage with minimum effort.
It is breaches at telecommunications companies that tend to have seismic impact and far-reaching implications; in addition to reputational damage, which can be difficult to measure, telcos often receive government fines for their cybersecurity and privacy failures.
There are few industries in the world that collect as much sensitive data as telecommunications companies. In recent years, telecommunications companies have accelerated their digital transformation, eliminating legacy systems and reducing costs. These changes, along with the need for stronger collaboration with third-party vendors, have led them to SaaS applications to manage their CRM.
Today, telcos use SaaS applications for billing, human resources, call management, field operations management, call center performance tracking, and hundreds of other applications. While these applications facilitate communication and help improve processes, the size of these companies requires additional security precautions to be taken, especially in the areas of collaboration and identity management.
Find out how you can protect all your business-critical applications.
The purpose and disadvantages of using the telecommunications SaaS application
Demographics, behaviors, purchase history, family data, mobile preferences and browsing history are just some of the data points that are collected in a global telecom.
This data is analyzed, packaged and shared with mobile advertisers. Advertisers have access to telecom SaaS applications, where they can mine data and develop powerful marketing and advertising campaigns.
However, the partnership between telcos and their providers requires that application settings be configured to allow external access while preventing unwanted visitors from viewing, copying and downloading data.
When settings are deviated from, they can expose personal data to a much larger audience and put telcos at risk of breaches.
Telecommunications associations extend to other telecommunications. Roaming charges must be shared between GSM providers for billing purposes, while MVNOs build their entire business model on the telecom network. This data is captured and stored in SaaS applications, and can be vulnerable at the point where it is shared between operators.
Telecom SaaS access control
Telecommunications companies are among the world's largest employers. With turnover rates around 18%, a telco with 200,000 employees can expect 36,000 employees to leave the company each year, or about 140 per workday.
Much of the employee provisioning process is automated. HR removes the employee from the company directory, which triggers processes that shut down their email, network access, SSO access, and other identity-based access points.
Some SaaS applications are connected to the enterprise directory, but many are not. They require additional efforts to deprovision. An administrator of a SaaS application, for example, can have multiple logins to the SaaS: one through SSO and one with a username and password to allow access in the event of an SSO outage . Although SSO access can be automatically revoked, often in SaaS applications, secondary access remains active.
Former employees, especially those who are being removed from their jobs, need to have their access revoked immediately to avoid the possibility of data leaks, breaches and other cyber attacks.
Telecom SaaS threat detection
A strong SaaS posture is a must for any company. Communication service providers, however, are an attractive target for threat actors and need to take their threat detection capabilities to the next level.
SaaS threat detection involves reviewing data from the entire SaaS stack to identify indications of compromise (IOC). These signs of malware, data breaches, and other suspicious events within the SaaS ecosystem can direct the security team to any compromised accounts and allow them to mitigate the threat.
Protection of telecommunications SaaS
SaaS Security Posture Management (SSPM) is the SaaS first line of defense. Telecom operators can use the tool to manage their sensitive configurations. Its 24/7 monitoring of all settings will alert the security team in case of drift, and its remediation guidelines will show application owners how to protect their data.
SSPMs are also used to monitor users. It can search user rolls across the entire SaaS stack to find former employees that need to be deprovisioned and guide users on how best to remove access. Meanwhile, SSPM's threat detection capabilities can alert the security team when they are faced with an imminent threat.
With an effective SSPM, telecom operations can use their SaaS applications with confidence, knowing their data is secure.
Schedule a 15-minute demo of how you can secure your entire SaaS stack.
Did you find this article interesting? Follow us at
Twitter 
and LinkedIn to read more exclusive content we publish.
As more telecoms adopt Software as a Service (SaaS) solutions, they face a range of challenges related to the management, compliance and security of their data. To keep customers and their data safe, it is critical for telecoms to understand and adequately address these issues. Ikaroa specializes in providing secure, compliant SaaS solutions for telecoms, offering peace of mind and ease of use.
One of the major challenges telecoms face with SaaS is the issue of compliance, particularly with data protection and privacy regulations. SaaS solutions process huge amounts of customer data, making them vulnerable to attack and abuse. As telecoms expand their use of SaaS solutions, they must ensure that the systems are compliant with the regulations that protect their customers. Non-compliance can result in severe penalties and lawsuits.
Telecoms also face the challenge of ensuring the security of their data. Many SaaS solutions are not designed with strong security measures in place and can be easily exploited. Hackers can gain access to sensitive data, leading to financial loss and damage to the telecom's reputation. It is essential that telecoms take steps to secure their SaaS solutions to prevent any unauthorized access.
The third challenge is the difficulty of managing multiple SaaS solutions. This can be especially problematic when telecoms have to integrate SaaS solutions with the existing infrastructure. Poor integration can result in data loss or inefficiencies in the system.
Ikaroa has decades of experience providing top-of-the-line SaaS solutions for telecoms. Our solutions are compliant with all necessary data protection and privacy regulations, offering full protection for telecoms and their customers. We use cutting-edge security measures to ensure that customer data is secure and impenetrable. Our solutions are also easy to use and manage, saving time and resources.
At Ikaroa, we are dedicated to helping telecoms get the most out of their SaaS solutions while also staying secure and compliant. Our secure, compliant solutions offer telecoms peace of mind and the convenience of SaaS solutions.