April 20, 2023IThe Hacker NewsOT and ICS security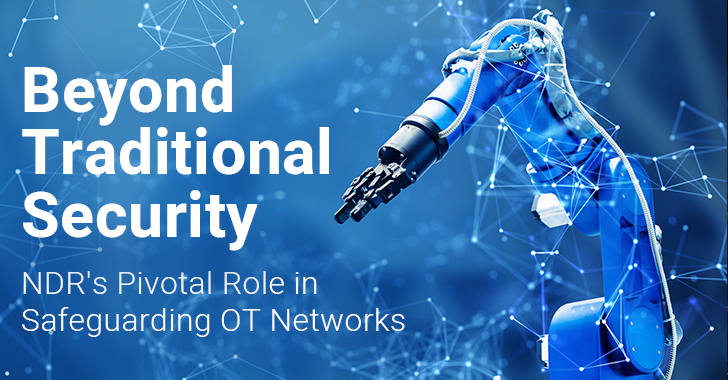 Why is visibility crucial in OT environments?
The importance of operational technology (OT) to businesses is undeniable as the OT sector thrives alongside the already thriving IT sector. OT includes industrial control systems, manufacturing equipment and devices that monitor and manage industrial environments and critical infrastructure. In recent years, adversaries have recognized the lack of detection and protection in many industrial systems and are actively exploiting these vulnerabilities. In response, IT security leaders have become more aware of the need to protect their OT environments with security monitoring and response capabilities. This development was accelerated by past serious cyber incidents targeting critical OT environments and even causing physical damage to infrastructure. Given the fundamental role these systems play in business operations and modern society, ensuring their security is of utmost importance.
The underlying trend is clear: OT and IoT networks are increasingly integrated with traditional IT networks for management and access purposes, resulting in greater communication between these devices both internally and externally. This not only affects the networks themselves, but also has significant ramifications for the security teams responsible for safeguarding the environment. While this convergence of OT and IT offers numerous benefits, such as improved efficiency and reduced operational costs, it also creates new security risks and challenges, making OT environments more vulnerable to cyber threats. As evidenced by previous attacks, these threats often go undetected due to insufficient security monitoring, allowing threat actors to remain undetected for long periods of time. As a result, achieving holistic visibility and effective anomaly detection in OT environments is critical to maintaining strong security and control.
What challenges arise in monitoring OT environments?
First, understanding the unique threat landscape of OT environments is crucial. Traditional IT security detection methods fall short in this context, as they require different sensitivity thresholds and more refined monitoring for network segments or groups of devices, as well as OT-specific detection mechanisms. Unlike computer attacks that focus on data theft, OT attacks usually aim for physical impact. Moreover, as recent examples demonstrate, ransomware in the context of OT is on the rise and directly affects the availability of control systems and security.
Second, monitoring OT environments requires consideration of several aspects, including vendor access management, device management, and network communications. Controlling and monitoring vendor access to OT and IoT networks is a challenge, as connections between external and internal networks can occur through various means such as VPNs, direct cellular connections, and hop hosts. Another obstacle is device management, which includes update mechanisms and protection against unauthorized access or tampering. Implementing regular update routines and deploying endpoint detection and response (EDR) on OT and IoT devices is often limited or infeasible. The variety of devices, their lifetimes, and device-specific operating systems make deploying security software to control OT devices difficult and complicated.
Third, traditional IT network detection methods require deep protocol knowledge, which, in the context of OT, includes a wide range of different protocols and attack scenarios absent from traditional rule sets. OT network devices connect IoT sensors and machines using communication protocols uncommon in traditional computer networks. As for more intrusive security solutions, active vulnerability scanning methods can also be problematic in OT environments as they can lead to disruptions or even outages. The same applies to intrusion prevention systems (IPS) because they could block network packets, affecting stability and business continuity in OT environments. As a result, passive network detection systems such as Network Detection and Response (NDR) solutions are better suited for this purpose.
How can I effectively monitor and secure my OT environment?
While secure access management and device lifecycle management are essential, implementing them seamlessly can be incredibly difficult. In this context, Network Detection and Response (NDR) solutions offer a non-intrusive and effective approach to monitoring OT environments. By focusing on communication patterns for OT devices, the intersection of IT and OT, and third-party access to OT networks, NDR systems provide end-to-end visibility and detection capabilities without disrupting industrial operations and processes business
In particular, NDR solutions with advanced core capabilities excel at identifying new and unusual communication patterns that could indicate malicious activity in OT networks. Using flow information to baseline, these NDR systems provide protocol- and device-independent anomaly detection by learning who is communicating with whom and how often. Instead of manually configuring these parameters, the NDR learns the baseline and alerts security teams to unusual requests or changes in frequency. Additionally, a flexible use case framework allows for fine-tuned thresholds to be set for OT-specific monitoring, including the ability to set load monitoring with network zone-specific granularity. In addition, the use of machine learning algorithms allows for more accurate detection of anomalies and potential threats compared to traditional rule-based systems.
As a result, the passive monitoring capabilities of NDR solutions are vital for OT and IoT environments, where alternative monitoring methods can be difficult to implement or cause disruption. ExeonTrace, a particularly robust and easy-to-deploy ML-based NDR system for OT environments, analyzes log data from traditional IT environments, OT networks and hop host gateways, to provide a comprehensive and holistic view of network activity. In this regard, the flexibility to integrate various third-party registration sources, such as OT-specific registrations, is crucial. In addition, ExeonTrace's ability to integrate with other OT-specific detection platforms enhances its capabilities and ensures broad security coverage.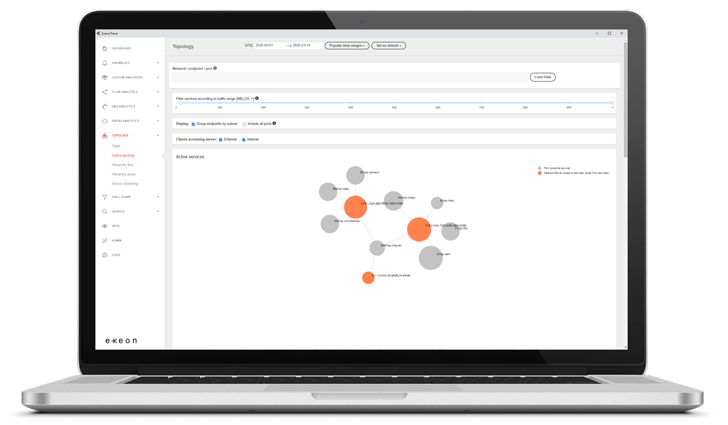 ExeonTrace Platform: OT Network Visibility
In summary, NDR solutions such as ExeonTrace effectively address the various challenges of OT monitoring, establishing the Swiss NDR system as the preferred detection approach for safeguarding OT environments. By implementing ML-based NDR systems like ExeonTrace, organizations can reliably monitor and secure their industrial operations, ensuring business continuity through an automated, efficient, hardware-free approach. Find out if ExeonTrace is the right solution for your business and request a demo today.
Did you find this article interesting? Follow us at
Twitter 
and LinkedIn to read more exclusive content we publish.


Source link
Ikaroa and NDR team up to safeguard OT networks. The demand for Operational Technology (OT) security solutions has increased in recent years as more and more companies are relying on digital systems to support mission-critical operations. To meet this increased demand, Ikaroa has partnered with Network Detection and Response (NDR) to help keep OT environments secure. With their cutting-edge network-level detection and response technology, NDR can detect malicious activities and automatically take the appropriate remedial action, protecting organizations from a wide array of malicious actors.
This partnership has taken a leading role in safeguarding OT networks and applies a number of sophisticated detection techniques to identify malicious activities on the network. By using a combination of statistical analysis and neural networks, NDR can detect anomalies and efficiently identify malicious traffic. In addition, NDR's real-time response capabilities allow them to instantly neutralize and secure suspected activities.
Furthermore, NDR can be integrated with existing management tools, providing organizations with greater visibility over their network and helping them detect and respond more quickly to malicious activities. This integration provides businesses with the ability to automate response processes and reduce the time to take action in the case of security incidents.
The Ikaroa-NDR partnership provides organizations with the necessary insights to protect their OT networks from cyberattacks and other malicious activities. With the ability to identify, respond and remediate incidents quickly, businesses can rest assured knowing that their digital assets are secure. This partnership also provides organizations with the ability to proactively analyze their networks and detect malicious activities before they occur. With this, organizations can take the necessary measures to ensure their networks are secure from today's ever-evolving threats.