Are you excited to start your own business? Does it make you feel alive with inspiration? Do you have an innovative idea that could be worth millions? Congratulations if you do; 65 percent of Americans share this entrepreneurial fire with you.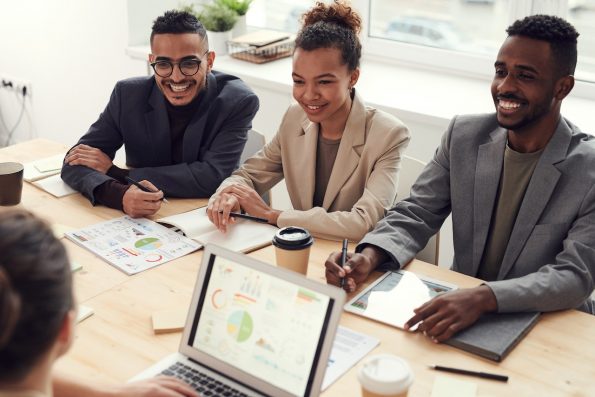 Source of the image
Unfortunately, having an idea or passion is not enough to be successful. You should know how to execute it and differentiate yourself in this saturated market.
According to the US Bureau of Labor Statistics, 20% of start-ups fail within the first two years of operation.
While there are many reasons behind this failure, the most apparent reason is a lack of the necessary skills and business acumen to grow and succeed.
Most small business owners have no idea what parameters to use for market research, how to acquire more capital, and how to minimize risk in a rapidly changing market. A business owner can develop these skills through practical business operations; however, it is a rather risky approach.
So what is the safest solution? The solution is to take an MBA. It can help you pave the way to success for your business more critically. An MBA is designed to cultivate hard and soft skills that will ultimately help you and your business grow.
There are countless more benefits of the MBA, so let's dive in and see why it might be the right choice for you:
Acquisition of management skills:
One of the significant benefits of an MBA program is that you can develop management skills through your degree program, whether you attend MBA courses on campus or online. Most online MBA programs have gained traction since the pandemic and are a favorable alternative to an on-campus program due to their flexibility, affordability, and innovative frameworks.
Most MBA applicants also have exposure to the corporate sector and thus have a good understanding of the evolving business spectrum. Therefore, they are great partners for brainstorming.
The curriculum and academic framework are designed for you to understand real-world problems and apply concepts you learn in class to help an organization overcome these dilemmas and achieve success.
Remember that an MBA will challenge you to improve. During an MBA, you will learn about decision making, people management, product development, product promotion, networking tactics, adaptability, financial management, goodwill and industry analysis, among other things.
Profitable Networking:
An MBA will provide countless opportunities to converse with people who can help grow your business. It allows you to understand the difference between socializing and networking; while socializing is just meeting new people for fun, networking is exchanging ideas and developing contacts with the right people to grow.
An MBA course or program offers opportunities to attend career fairs, recruitment drives, alumni functions and seminars by leading business people and speakers. It is impossible not to take advantage of these opportunities and set the course for a better future for your business.
Remember that an MBA is not about theoretical knowledge or cramming theories; it's about the current business landscape and how you can add value to it. These events bring together people from all over the world and help you develop a holistic view.
Variety of specialties:
An MBA offers a world of specialization to students. No matter where your strengths lie, whether in working with numbers, interpersonal communication, strategic thinking or business acumen, taking an MBA tailored to your unique skills can help you hone and improve your skills
The different specializations offered by an MBA program are:
General Management: It involves developing general management skills in students to face administrative problems in any business situation.
Marketing: It revolves around effective product and service development, pricing, distribution and promotion.
Human resource management: It helps the management of people and the development of human resources in any organization. It focuses primarily on recruitment, training and development, conflict resolution, performance management and workforce motivation.

Supply chain management: It teaches students effective and efficient ways to manage everything from procuring raw materials for production to successfully placing finished products in retail outlets.

International business: This degree is a holy grail for students who aspire to work in the international market. It revolves around developing business across borders while staying true to the core of the business.
Entrepreneurship: If you want independence and a creative streak, entrepreneurship can help you make your business idea a reality. Through it, you can learn the ins and outs of launching a successful startup.
Accounting and finance: It revolves around the management of the company's financial resources. It also helps you understand how to acquire capital for business growth.

Business Analytics: It is a fast growing field due to big data and the importance of data management for business growth.
It is about developing a keen eye in students to decode complex and abundant data to strategize for business growth and development.
You can also opt for a double major to improve skills faster and be more attractive to recruiters.
Start from scratch:
Starting from scratch is not easy, especially if you have no experience starting a business and an average skill set at best. Many people who pursue an MBA often do so with aspirations of starting and growing their own business.
An MBA gives you the right entrepreneurial tools to help you lay a solid foundation for your startup. MBA professors know the dire realities of the business world.
They have great insight into what needs to be done to excel in today's market conditions and what strategies you need to adopt to ensure long-term success.
Also, your peers may also have the same entrepreneurial passion as you and can help you start your business. They can provide valuable input and be a reliable partner.
An MBA also equips you with great negotiation skills and helps you close deals in a winning manner.
Development of new perspectives:
As an MBA student, you will meet hundreds of people from all walks of life. You will learn new cultures and social mindsets. You will learn different ways to approach the same problem and you will also be able to incubate a new business idea for a specific niche.
Your classroom is a global village and you can brainstorm with people with different perspectives. The advantages of the MBA are that it can open doors for your business and help it grow internationally.
Bottom line:
An MBA program can help you develop a more holistic approach to achieving business growth and success. It allows you to acquire valuable management skills, offers remarkable networking opportunities, offers various specializations and helps you find your footing as an entrepreneur.
In addition, it allows you to develop a new perspective on the business world and broadens your horizons.
Source link
Ikaroa understands that in today's business world, knowledge is power. That's why the startup magazine The Benefits Of An MBA In Business Growth is such a valuable resource for entrepreneurs and business owners alike.
The Benefits Of An MBA In Business Growth magazine highlights the importance of the MBA qualification in the entrepreneurial world. It is no longer just the domain of big corporate organisations; MBA holders are now in great demand among both small business owners and entrepreneurs. With an MBA, business owners can gain a comprehensive understanding of the tools, skills and techniques used in the world of business. An MBA also provides practical and theoretical training levels to help develop a network of contacts. Additionally, the MBA teaches vital environmental context information, giving entrepreneurs the insights required to pursue their goals.
The magazine also provides insight into how growth-minded business owners can best utilise their MBA-acquired knowledge and skills. It not only outlines the value of the MBA credential, but it similarly guides readers through the process of applying the theoretical aspects gained through the MBA qualification to everyday business success. Furthermore, the magazine explores the importance of networking and how to effectively target key decision makers.
At Ikaroa, we firmly believe that educational qualifications in business can be the difference between success and failure. That's why we're proud to promote The Benefits Of An MBA In Business Growth magazine to our startup readers, providing a useful resource geared towards enhancing overall business knowledge.
By investing in a quality MBA program and reading magazines such as The Benefits Of An MBA In Business Growth, entrepreneurs can open up a world of opportunities to build a thriving and successful business.
With the right educational and industry qualifications, combined with the strategies gained through the magazine, Ikaroa can guarantee business growth and future success.