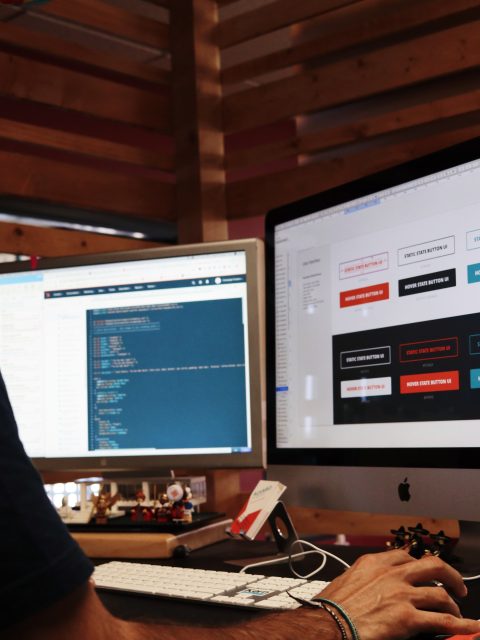 While it is quite common to feel that the most important things a site should have are good web design and usability, there is much more to consider.
Many companies are focused on driving traffic to their sites, investing in marketing campaigns, sending cold emails, etc., but this is technically useless if people come to your site and leave without buying anything.
Worse, they don't sign up for your service or even subscribe to your email list. Users who don't spend enough time on your site increase bounce rates and ultimately hurt your SEO ranking.
Here are the essentials your site must have to avoid turning away your visitors:
1. A clear value proposition
First, you need to have a clear value proposition. Your value proposition will tell your potential customers why they should do business with you instead of your competitors.
Make sure you attract and capture your audience's attention within the first few seconds they land on your site. If they see your unique selling proposition and like it, they will be inclined to explore your site further.
2. Good web design
At Sytian Productions web designer from the Philippines – "We always tell clients that, at the end of the day, it's not just about having an aesthetic place. The goal here is to guide your visitors and allow them to fully understand what your value proposition is."
So this includes not only the aesthetics, but also the navigation and structure of your site. Likewise, 75% of site visitors base a site's credibility and trust on good design. Therefore, creating a great first impression is vital to making everything else on your site work.
3. User-friendly navigation
Is your navigation menu easy for visitors to locate? Have you included logical categories that make it easy for users to find the information they want? You know that bad site navigation is the Reason number 1 do people leave a site?
You should consider how best to structure your navigation menu and its categories. Typically, it should include some of the most common questions new customers may ask:
What types of broad items and services do you sell?

How much do these products and services cost?

Where is your company located and what are your business hours?

How do your customers buy your products and services and what other payment methods do you accept?
Typically, clean navigation uses logical sequencing and headings. This allows your customers to quickly identify the parts of your site they want to visit.
4. A clear call to action
A call to action (CTA) is usually a button, link, or image that visitors must click to become paying customers. For e-commerce sites, this is usually the add to cart or checkout button. Meanwhile, for service posts, it's usually service registration.
Typically, this model is different for early-stage startups and blogs, where the CTA is a mailing list subscription. Your CTA should be clearly identified on other parts of your site.
Using different colors in your CTAs also helps. For example, you can use a green color that creates an excellent contrast with the blue of your site.
5. Social proof
Users usually look for one factor in a startup site: whether it is credible or not. This is because generating customer confidence it is important Many new businesses may need help with this. If you have company awards, milestones, testimonials, etc., you can use this type of social proof to your advantage.
Be sure to display your social proof on your home page to increase your brand credibility.
6. Contact page
Your site should also have a page that tells visitors how you can connect to it. The pages on your site should have your company name and your phone and email numbers prominently listed.
On the other hand, your contact page tends to be different because it focuses strictly on how people can connect with you. You can add an email form they can fill out, use it to highlight your most important contact information in an attractive way, and then add all your social media links.
7. A block
Finally, if you want to attract new site visitors and connect with them in a unique and meaningful way, start your own blog.
Here are some blog ideas and topics you can write about:
Some insider tips you think your customers can use.

Answer the most frequently asked questions about your products or services.

You can also recommend other suppliers that can complement your offers.

Product or service launch

Current events in your business.
Blogs can actually be anything you want to share with your visitors, prompting them to share with their friends and family. It's worth noting that blogging can be quite a bit of your investment.
Final thoughts
So there you have it. These are the most essential elements that a startup site should have to ensure optimal functioning. A website is one of the most affordable and effective ways to expand your online reach and reach your prospects and customers. You need these elements to make a positive impression.
So be sure to incorporate these essential elements into your site to consistently create an online presence that attracts more people to your business, no matter where they're from. Remember that you also need to connect with your visitors and you are not just selling your business. Good luck!
The post The 7 Most Important Elements Every Startup Website Should Have appeared first on The Startup Magazine.
Source link
Having a website is essential for any modern startup. It sets the tone for the company, allows potential customers to learn about the business, and many times is where people go to make purchases. To ensure success, these websites should have certain elements to ensure customers will return. Here at Ikaroa we can ensure that all the crucial elements are included in your website. Here are the top 7 elements to include in a startup website.
1. Clear and Concise Navigation: It is important to have a straightforward navigation menu that is easy to follow and allows customers to quickly get to the information they are looking for.
2. Mobile Optimization: With the growing number of people accessing the internet via mobile devices it is important that any website is optimized for mobile use.
3. Engaging Content: Content that is clear and engaging is essential as well. This helps to keep customers interested and builds trust in the website and its products.
4. Contact Information: Providing a contact form or phone number in a prominent location helps customers feel comfortable doing business with the company.
5. Security: Making sure the website is secure is key to prevent site hackings and other malicious attacks.
6. Social Media Links: Posting a link to the company's social media channels helps to engage more potential customers and builds brand awareness.
7. Clear Call-to-Action: Since the goal of the website is to either get the visitor to purchase a product or to take a certain action, it is important to have a clear call-to-action.
At Ikaroa, we ensure that all of these elements are included in your website. We make sure the website is secure, easy to navigate, engaging, and optimized for mobile users. We also think outside the box and make sure that your website stands out and is memorable. With all of the website elements in place, you will be sure to have a successful website.